2022 Annual Campaign
Together we can build a better us and Move Forward Together!
FOREVER IN SERVICE FOR A BETTER US
Whenever our community is faced with a challenge or whenever we see a neighbor who needs support, the Y stands ready to help with open arms and caring hearts.
Thanks to the generosity of our members, volunteers, and donors, we are able to provide more people the opportunity to benefit from a variety of programs and services, such as:
Academic Enrichment, Arts Instruction, Camp, Child and After School Care, Chronic Disease Support and Prevention, Health and Wellness Programs, Housing, Parent/Child Programs, Swim Lessons, Teen Programs, Youth Sports, YMCA Membership, and so much more.
At the Y, we believe everyone deserves a chance, no matter who you are or where you're from. That's why we offer programs and services to help everyone reach their full potential. When you donate to the YMCA of Central New York, you make the communities of Central New York better and the "us" who lives in them stronger.
Now, as we launch our Annual Campaign, we're asking for your help, so that we can continue to support our neighbors and strengthen our community. Donate to the Y today!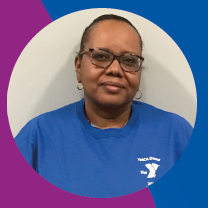 The Y is all-inclusive and a tremendous asset to any community. Without the generosity and support of donors, those programs to aid the community probably wouldn't exist."
~ Latasha
YOUR GIFT MAKES IT POSSIBLE
Give to the YMCA of Central New York and help create a stronger community for all.