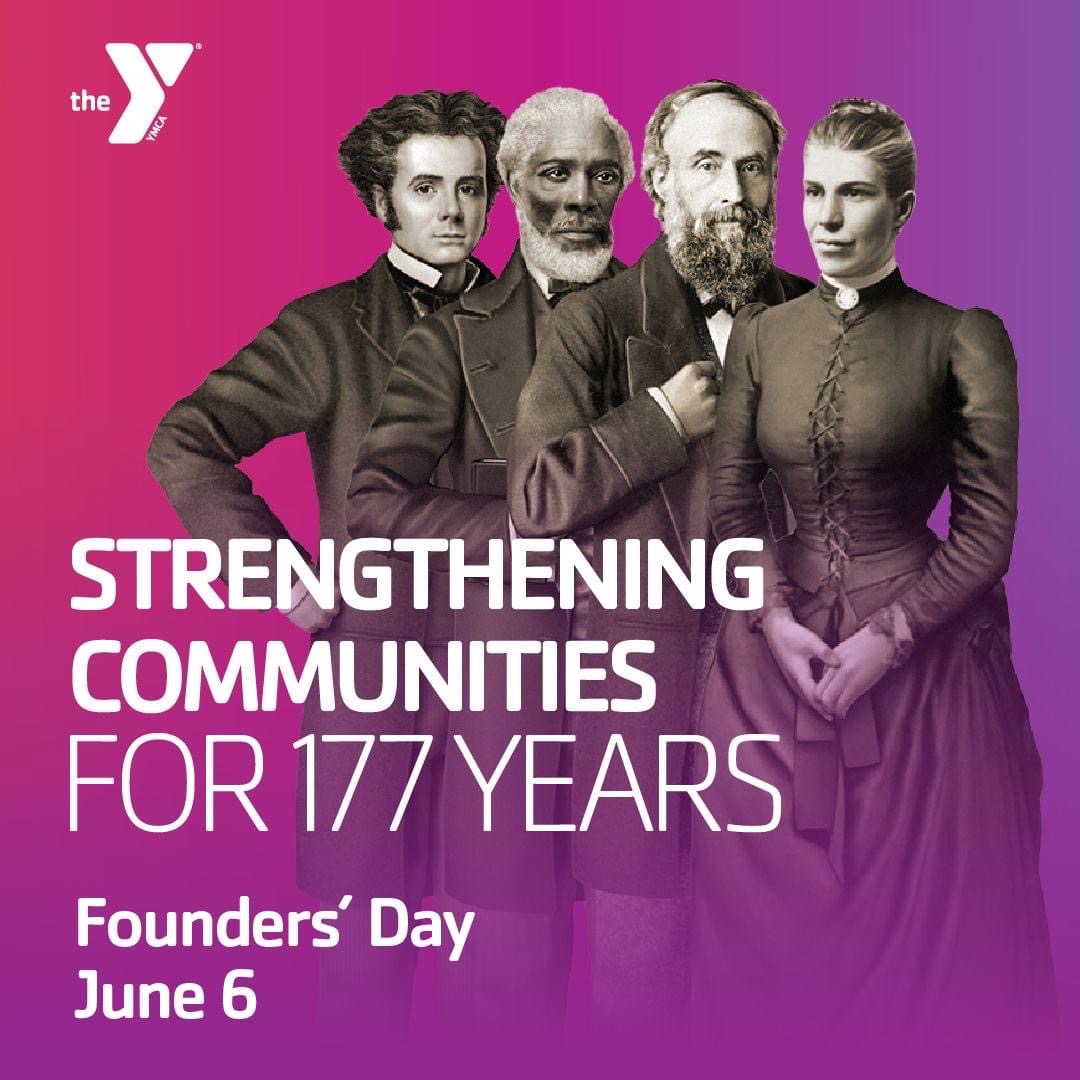 We're celebrating Founder's Day! 
On this date in 1844, George Williams and 11 other young men held a meeting in London that would lead to the founding of the YMCA. 
For 177 years, the Y has worked to strengthen communities – creating the first group swim classes, spearheading the first English as a Second Language (ESL) classes, and addressing chronic disease through programs like the YMCA's Diabetes Prevention Program and our Healthy Weight and Your Child Program.
We're excited to celebrate this milestone and for what the future holds as we continue strengthening communities.