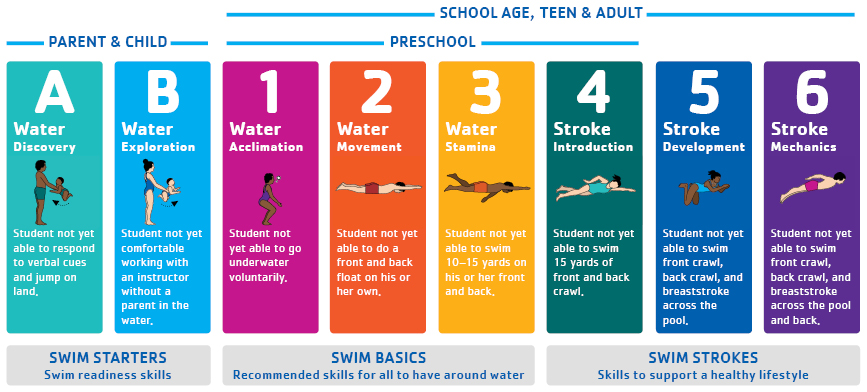 The Y strives to help all ages learn how to swim, so they can stay safe around water and learn the skills needed to make swimming a lifelong pursuit for healthy living.
---
Register for Swim Lessons
Visit our website to find the swim lesson that's right for you and register prior to each session. Please note that some programs may not be listed between swim program seasons.
When registering for swim lessons, members can only sign up at one branch each session. 
Family members - $40 per person, per season/session
Youth members - $85 per person, per season/session
Financial assistance is available for group

swim

lessons

thanks to the generous support of our donors. Contact your local branch for details. 
---
Contact Information
NORTH AREA FAMILY YMCA
Rachelle Sotherden or 315-451-2562 x238
NORTHWEST FAMILY YMCA
Olivia Touron or 315-303-5966 x234
HAL WELSH EAST AREA FAMILY YMCA
Janasia Giles or 315-637-2025 x241
DOWNTOWN YMCA
Larissa Tyler or 315-474-6851 x342
You can also contact Jennifer Brown, Association Director of Aquatics and Safety at 315.303.5966 or jbrown@ymcacny.org
---
When do I find out what class I got into or if I was placed onto a wait list?
To view your swim lesson registrations, please visit My Account to set up your account and log in.
---
We're delivering lessons safely!
We will have areas for swimmers to sit apart from each other.
We are offering smaller class sizes for ALL levels.
We are asking that you limit the number of family members on the deck.
Face masks are highly encouraged for fully vaccinated members. 
Children ages 2 and older who are not fully vaccinated should wear a mask indoors while participating in YMCA programming, except when in the water. 
Consistent with CDC guidelines, unvaccinated members and staff must wear a mask, except when showering or participating in aquatic-based activities.
Due to the popularity of our program, our Swim Lesson Attendance Policy is as follows: 
Each participant is allowed one unexcused absence per 6-week session
After 2 unexcused absences have occurred, we will remove the participant, and offer their spot to swimmers on the waiting list.
Excused absences include: illnesses (including COVID symptoms or quarantine), family emergencies, and school functions. 
Unfortunately, we cannot offer make-up classes for classes missed for a personal reason.
To report an excused absence, please call your branch aquatics department and leave a message including the participant's name, class, and reason they are absent.